Jaw Crusher Parts Applications: Used in mining industry, metallurgical industry, for crushing hard and medium hard ore and rock.
Material:Usually use high Manganese steel,this material has surface hardening under impact load, forming a wear-resistant surface while maintaining the original toughness of the inner metal.
FEATURES AT A GLANCE
1. Materials: high manganese and customised materials.
2. Use: wear parts for crushers in the quarry, mining, cement aggregate, recycling, shredding
and demolition fields. etc.
3. Certifications: ISO9001 &TS and CE certification.
4. Production quality testing: hardness testing, metallographic structure, machinery performance
testing,ultrasonic inspection, high frequency infrared carbon and surface analysis etc.
5. Competitive products: good quality with reasonable price.
6. Strong wear resistance and long life span, can be used in harsh environment and serious abrasion.
7. Professional: our factory has over 10 years working experience in casting and forging process and manufacture.
8. We can provide customized design according to our clients' demands and also refine our products by our clients' feedback.
Description of Jaw Plate
jaw crusher wear parts is mainly used for crushing brittle materials, which stress usually less than 200Mpa, such as iron ore, gold ore, molybdenum ore, limestone and dolomite and etc. In the construction industry, it is mainly used for crushing limestone, cement clinker, gypsum and sandstone. Jaw crushers wear parts plate is the main wear parts of jaw crushers and need to withstand moderate impact while working. So the jaw plate requiring high impact toughness and wear resistance. The high manganese steel series material is the only choice for producing the jaw plates of primary jaw crusher and small jaw crusher .
General Description
Wear components for crushing processes are subjected to severe impact and high abrasion, requiring components made from impact resistant and abrasion resistant alloys.
We increase crusher availability through:
• Increased wear life
• Less on-going wear part maintenance
• Designs and tools for quicker change out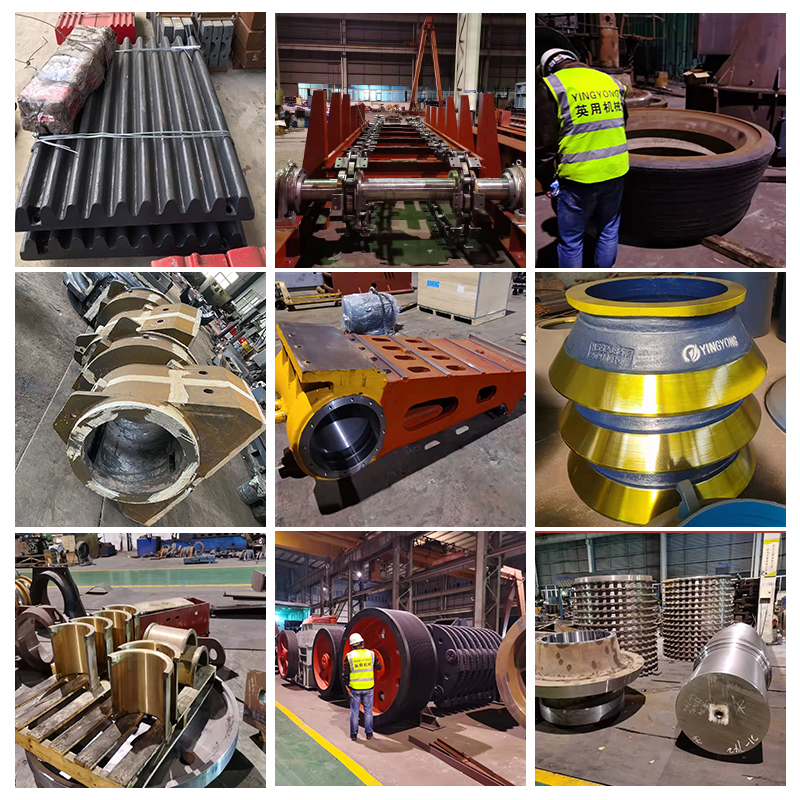 Features:
1). Material:
High manganese steel: Mn13%, Mn18%, Mn24%.
High chromium iron: Cr 20, Cr 24, etc.
2). Technological process:
Every model of jaw crushers is tested for shock, stress, strain, thermal loading, deformation, vibration and noise under a wide range of load conditions. The special processing techniques ensure that our jaw plate has leading performance.
3). Product quality testing:
High frequency infrared carbon & sulfur analyzer, Metallographic microscope, Machinery performance testing equipment, Hardness testing equipment, Ultrasonic inspection equipment.
4). Easy installation:
The anti-abrasion block is a semi-permanent part, which is easy for replacement.