Liquid: Watse Water
Pressure: 0.098Mpa
Material: 304SUS
Suction Air Hole: 2pcs
Cheap Lab Circulating Water Vacuum Pump PLS-SHZ-DIII
Water circulating pressure vacuum pump
1. Equipped with circulating device, vacuum degree is stable, appearance is beauty, small and exquisite.
2. This product has double tapping, can be single used or parallel used with two vacuum meters.
3. Main engines is made from stainless steel material, box is made form engineering plastics. No pollution, low noise and convenient to move.
Function description
Lab Desktop circulating water vacuum pump adopts one modeling shell, small size on the basis of multi-purpose vacuum pump. It has small volume, light weight, beautiful appearance etc characters. Double-meter, double-tap pump and four-meter four-tap, double-side multi-purpose pumps is easy to do visual experiment for teacher as well as to turn off and on for students at any side.
More Details Photos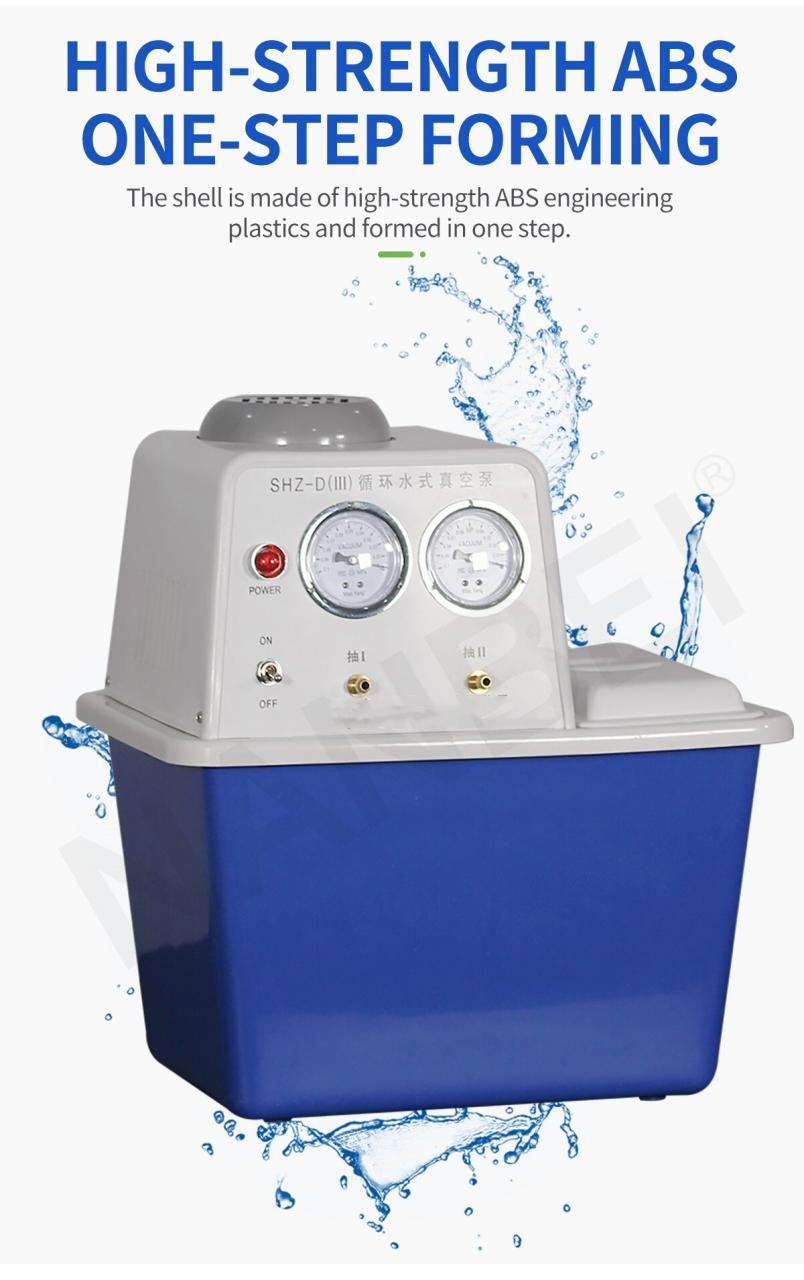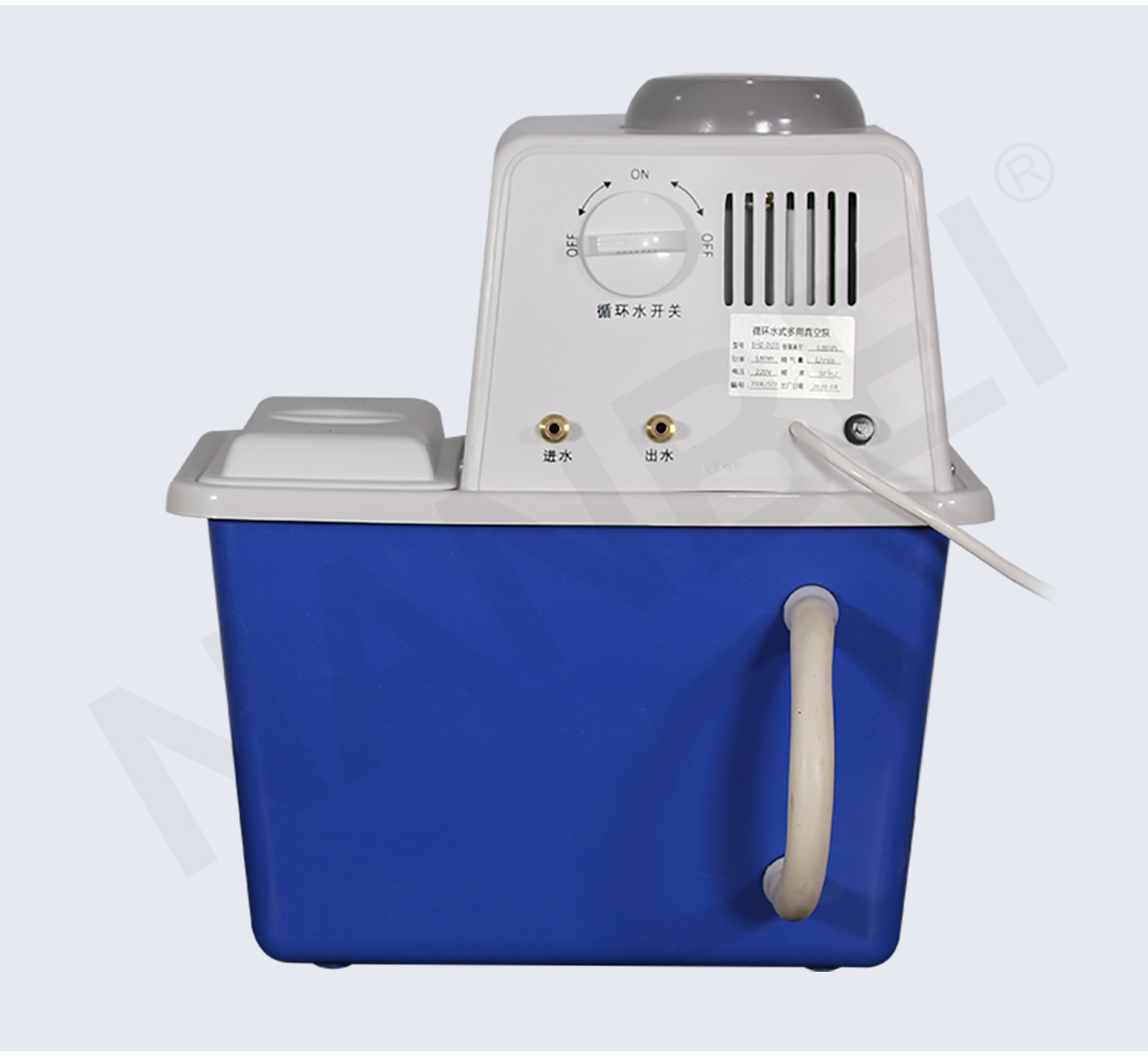 Specification
| | |
| --- | --- |
| Model | SHZ-D(III) Double- gauge/Double tap |
| Power(W) | 180 |
| Voltage(V/Hz) | 220/50 |
| Flow(L/min) | 20 |
| Lift(m) | 8 |
| Body Material | 304SUS |
| Max. Vacuum(Mpa) | 0.098 |
| Sucking Rate for Single Tap (L/min) | 10 |
| Quantity of Suction Air Hole(pcs) | 2 |
| Tank Capacity(L) | 15 |
| Remark | It is a supporting device with 1L, 3L, 5L rotary evaporator or glass reactor. |